Taiwan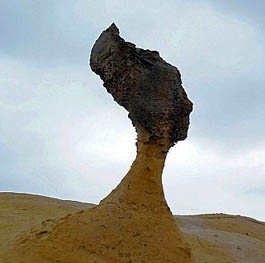 Basic Information:

Official Name: Republic of China
Population: 23,373,517
Area: 36,190 km2
Capital City: Taipei City
Major Religion: Buddhism
Currency: New Taiwan dollar (TWD)
Exchange Rate: N/A
Time Zone: GMT +9
Current time: 12:25am
Phone Country Dialing Code: 886
Region: Asia
Language: Mandarin Chinese, Taiwanese Hokkien
Useful Travel Phrases in: Mandarin



Climate ():


Practical Travel Information:

Official Tourism Website:
eng.taiwan.net.tw
Electricity: 110V
Electrical Socket:
Travel Cost: $$$ ($ = cheap, $$$$$ = expensive)
Main Attractions:
Chung Ching Park - The Chung Cheng Park is a park located in Xinyi District and Zhongzheng District of Keelung City, Taiwan. It is best known for the 25-meter statue of the goddess Guanyin, which is the biggest goddess statue in Southeast Asia.
Yehliu - The cape is full of hoodoo stones that dot its surface. These shapes can be viewed at the Yehliu Geopark. The most well known rock formation is the Queen's Head.
Health Advisory:None